Peace Messenger serves as your guiding light, assisting you with AI in expressing your heartfelt emotions and needs to those who are dear to you.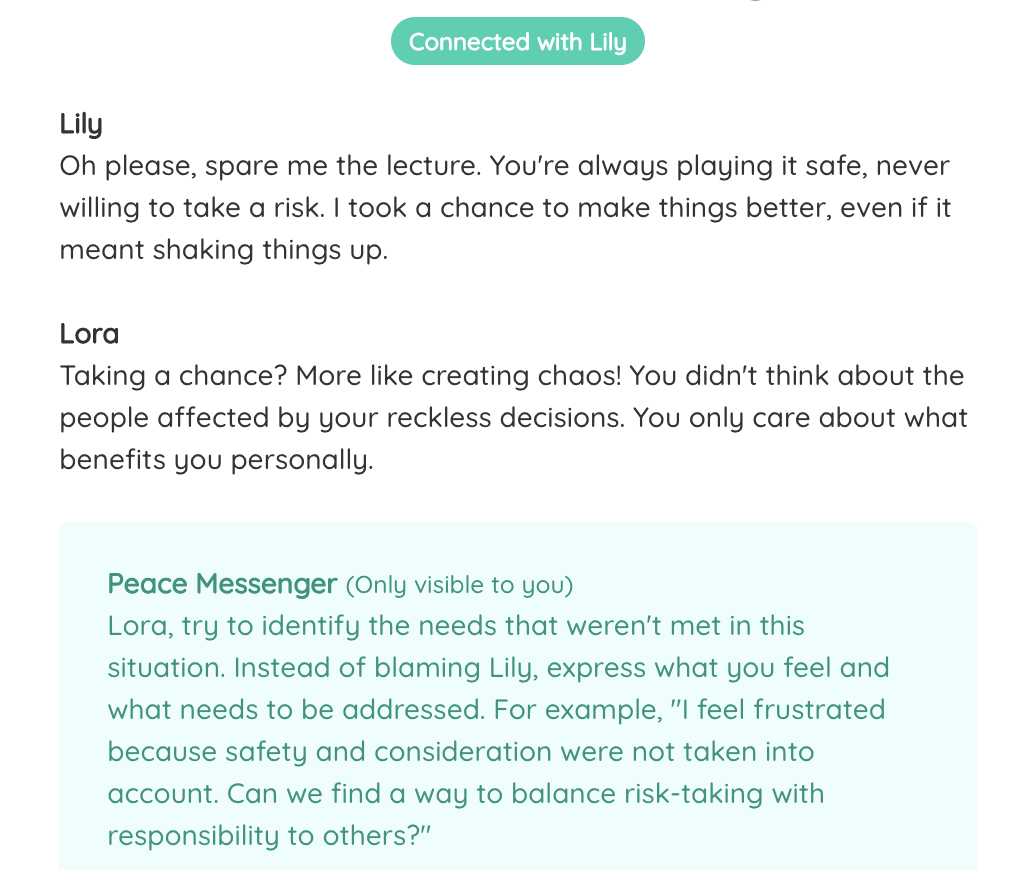 This
Open Source
project is an attempt to see if AI can make conversations better and help people understand and respect each other more.
Though messages are transmitted with WebRTC peer-to-peer communication, it's also processed with OpenAI. Hence, it's not recommended to share any sensitive information.